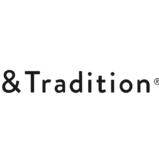 &Tradition
Brand for Les eines.
A century of great design
&Tradition's vision is to create a more conscious, comfortable and beautiful world. With a passionate approach to masterly design, we preserve icons of the past whilst creating the classics of tomorrow, bringing you a collection infused with enduring qualities that work to connect people and places.
Always respectfully. Always made to last.
Shop the brand