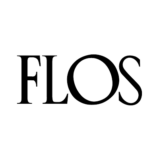 Flos
Brand for Les eines.
The beginnings of Flos (meaning "flower" in Latin) blossomed from a brilliant idea of Dino Gavina in 1960: to create objects, starting with a light bulb.
Castiglioni brothers and the Scarpa duo began creating lamps such as the Taraxacum or the Fantasma, with many other beautiful and surprising lamps to follow.
And so, from day one, Flos was already reinventing the idea of artificial lighting.
Shop the brand