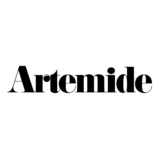 Artemide
Brand for Les eines.
Founded in 1960 by Ernesto Gismondi, Artemide is based in Pregnana Milanese, Italy.
One of the most known illumination brands in the world. Known for its "The Human Light" philosophy, Artemide boasts high skills in light design and innovation, with products originating from research and high-quality manufacturing.
The Artemide Lamps are considered on an international level as Design Icons of contemporary design; they are exhibited in most museums of modern art and design collections.
Shop the brand