Caret portable lamp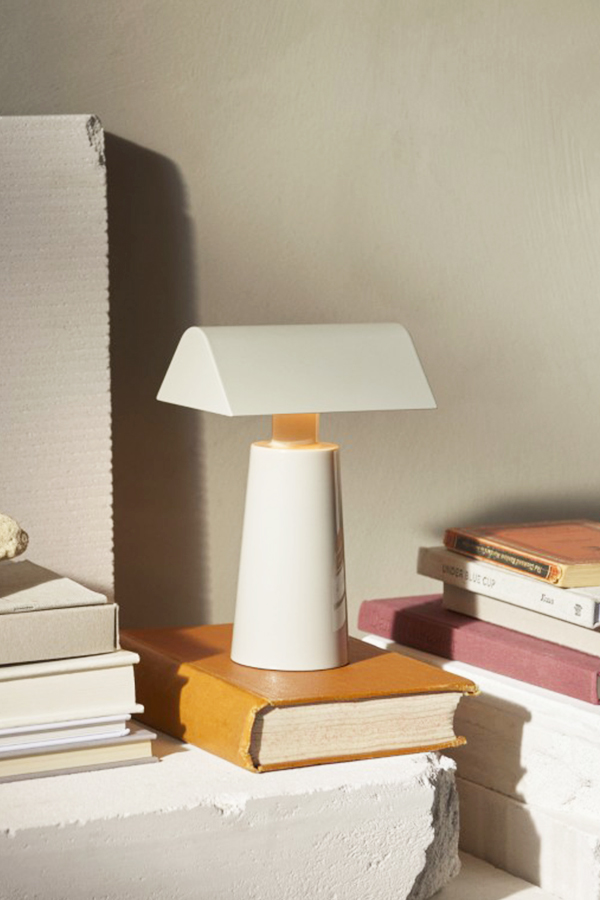 Caret Table Lamp by Matteo Fogale 2022
Made entirely from lacquered steel, the design features a rounded base and a long,
pyramid-shaped top that emits a soft, diffused light. The lamp comes in two contemporary colours: Dark Burgundy and Silk Grey.
This lamp is for indoors use only. It can be taken outdoors but must be kept and stored indoors.
Dimmability
4 levels (100% – 70% – 40% -0%)
Battery
Operating time when fully charged: 11 hours
Charging time: 3.5 hours