THE JOURNEY TABLE LAMP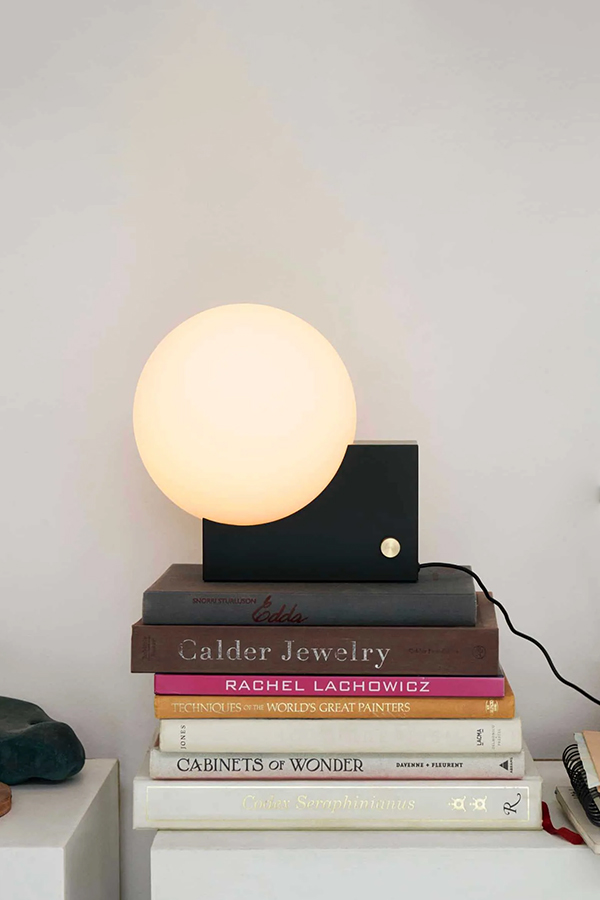 The Journey lamp is a merging of two classic geometric shapes, the sphere, and the rectangle. The round, opal glass shade is reminiscent of the moon.
Journey comes as both a table lamp and a wall lamp, with subtle colour combinations that make it easy to place anywhere.
L: 26 CMS W: 18 CMS H: 24 CMS