Tense Portable Table Lamp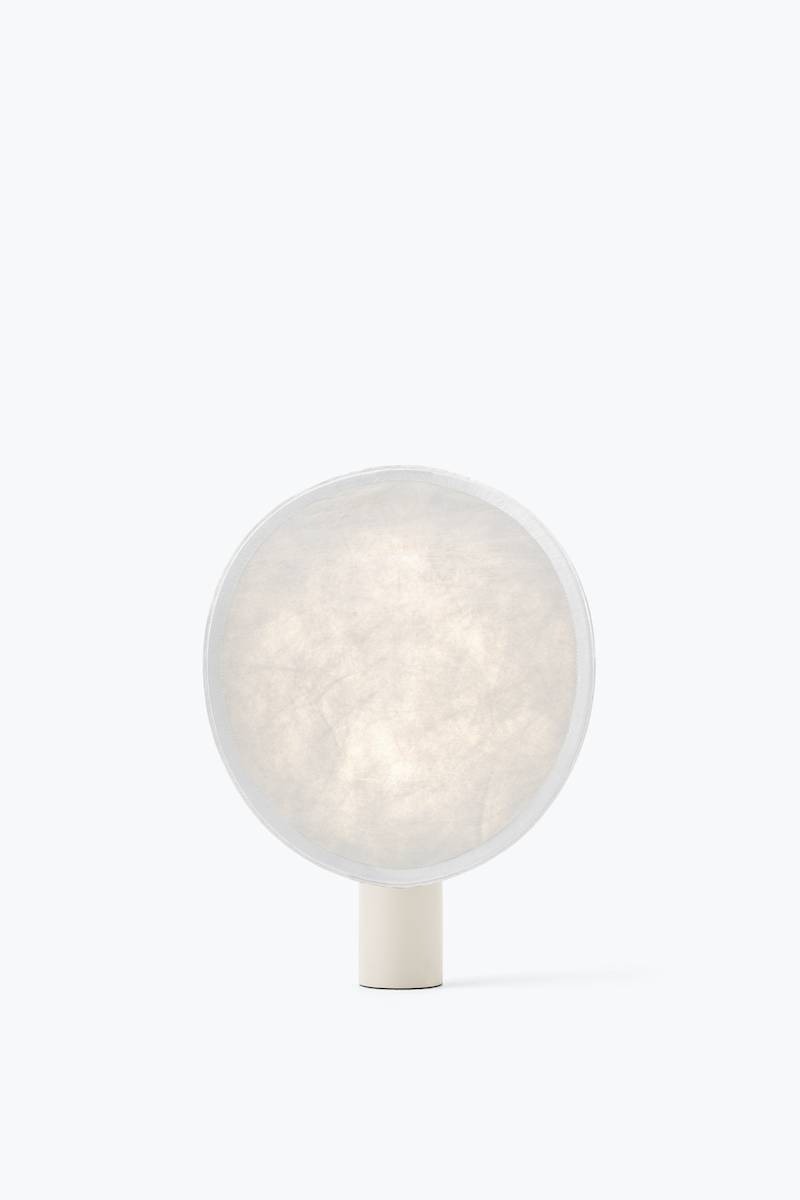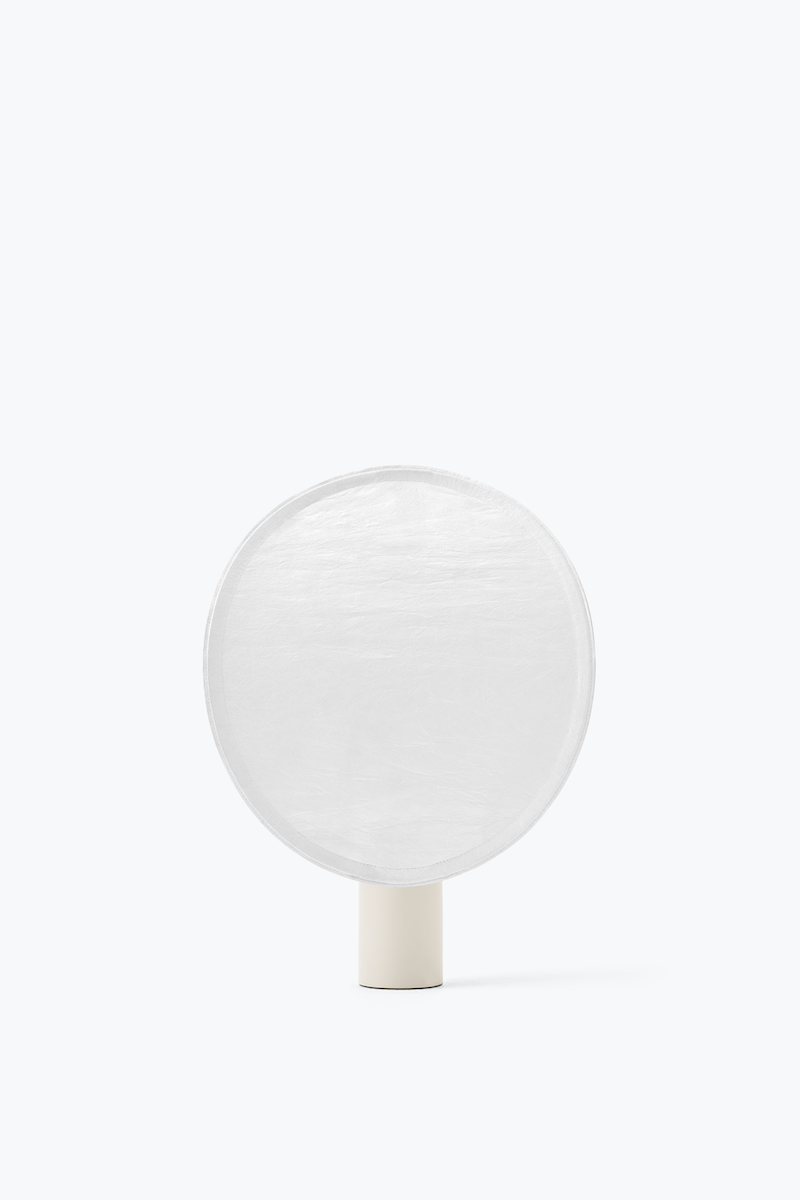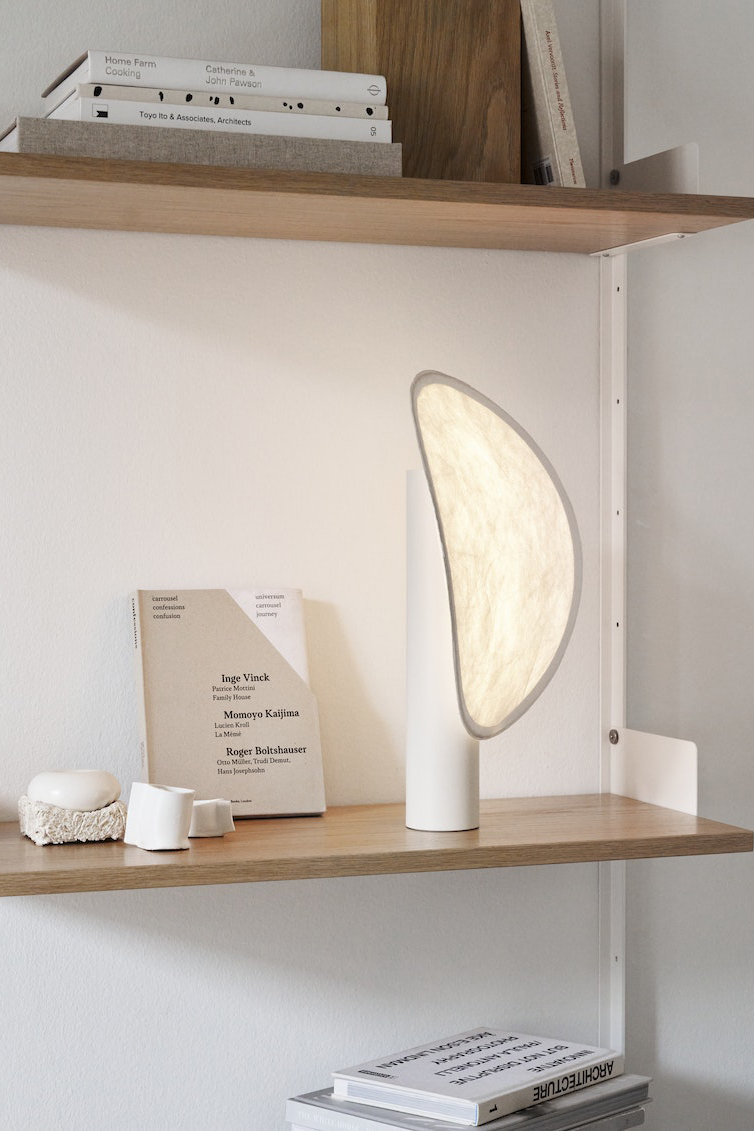 Tense Portable Table Lamp by New Works – designed by Panter & Tourron.
Features a sculptural aluminium base and a shade made from recycled Tyvek, a material that filters light similarly to paper or thin fabric.
Thanks to the cordless design and dimmable LED light source.
Charged by using a magnetic USB charging cable, and one charge provides light for about 10–11 hours at full brightness.
The luminaire has a touch dimmer with three temperature levels and adjustable brightness.
H: 430 x W: 340 x D: 70 mm