TENSE PENDANT LAMP BY NEW WORKS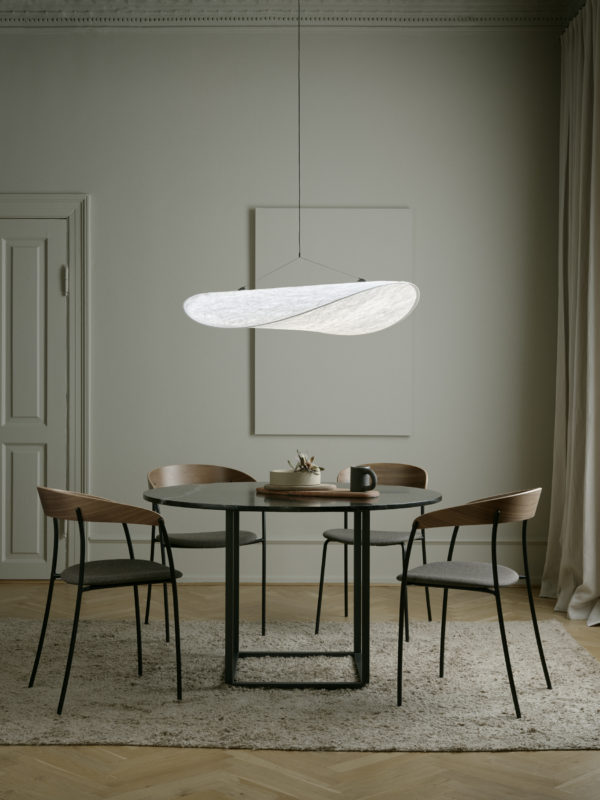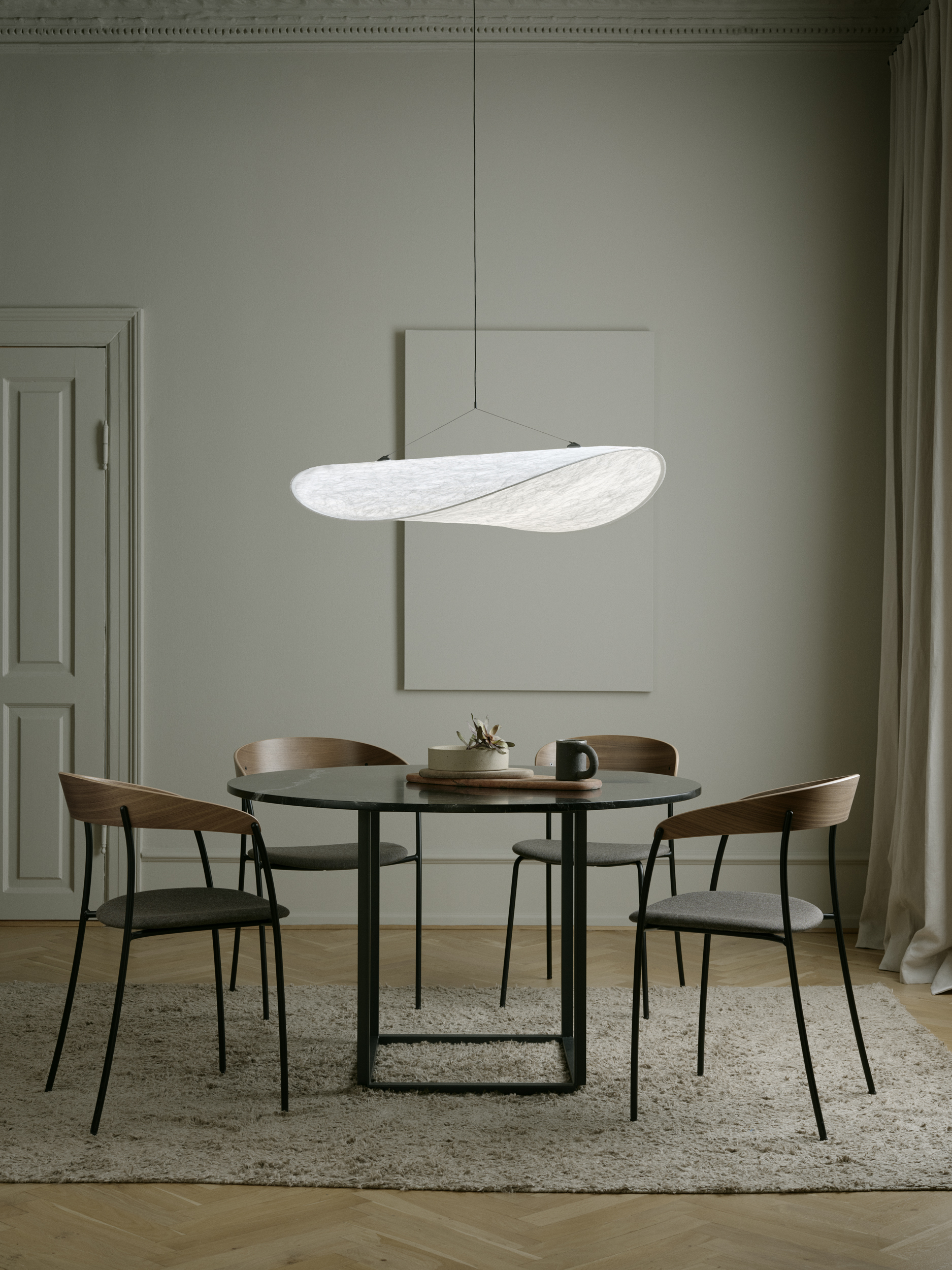 Tense pendants lamp consists of a light shade made of the material Tyvek.
Both durable and soft – and at the same time 100% recyclable.
The flexibility of the paper-thin diffuser allows the thin frame to highlight the cloud-like qualities of the lamp. The Tense Pendant is made with a slim LED light source, and all components are packed in a flat package for easy and environmentally friendly transport.
Available sizes:
Ø70 / Ø90 / Ø120