table cloth by santa living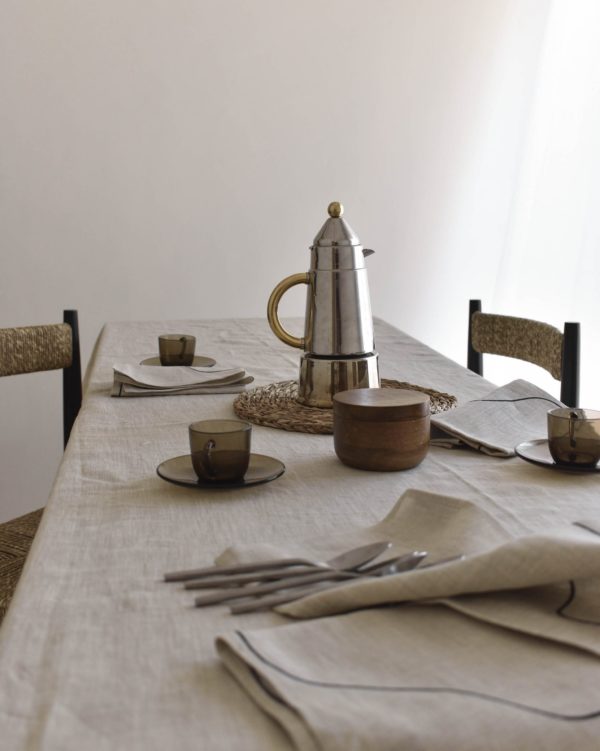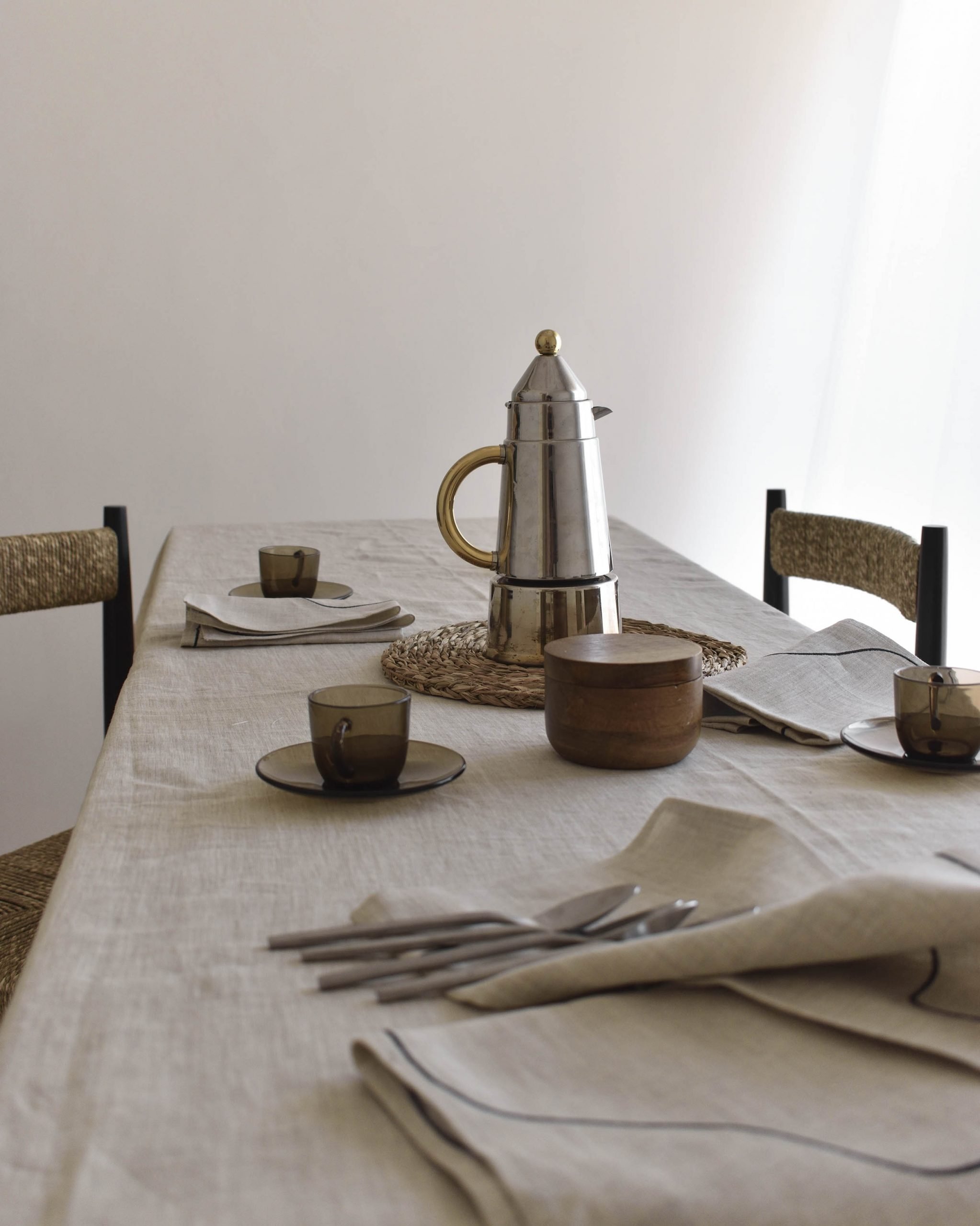 Table cloth designed by SANTA LIVING  to dress the dining table, the heart of the home.
A plain design that gently embraces foods and drinks, it's a perfect backdrop for the simple pleasure of shared dining.
Woven from pure linen, it's available in two natural colours – sand and olive – for a neutral and gentle atmosphere.
Matching napkins are available in our collection. Made in Barcelona by local artisans.
100% Organic Linen.
Colours: Sand – Olive
Two Sizes Available: 200×150 cm (4-6p) – 250×150 cm (6-8p)