PULCINA COFFEE MAKER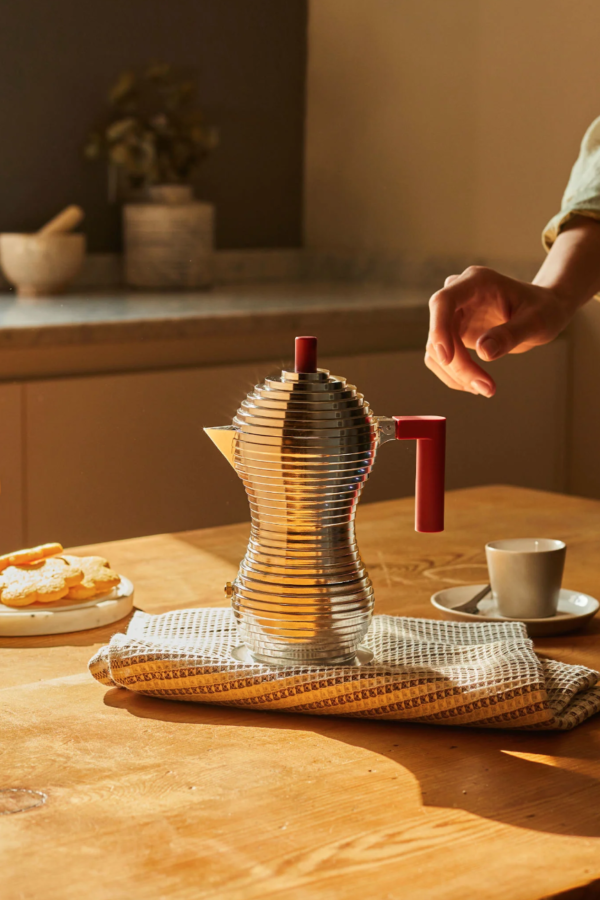 A revolutionary and modern espresso machine that combines the coffee-perfecting technology developed by illycaffè and the design experience of Alessi. Designed by architectural visionary Michele de Lucchi, the Pulcina Espresso Coffee Maker encapsulates a small but substantial design innovation that stops dispensing the drink at the right time before the coffee gets a bitter aftertaste. This helps to enhance the full and rich aroma of your espresso. The spout, which recalls a chick's beak (hence the name of the coffee maker – ""pulcina"" = ""chick"") allows it to perfectly stop the drop. The Alessi Pulcina is an inventive evolution of the traditional coffee pot.
Espresso coffee maker in aluminium casting. Handle and knob in PA.
Sizes:
Small: 1 cup
Medium: 3 cups
Big: 6 cups