VELVET Ceiling Lamp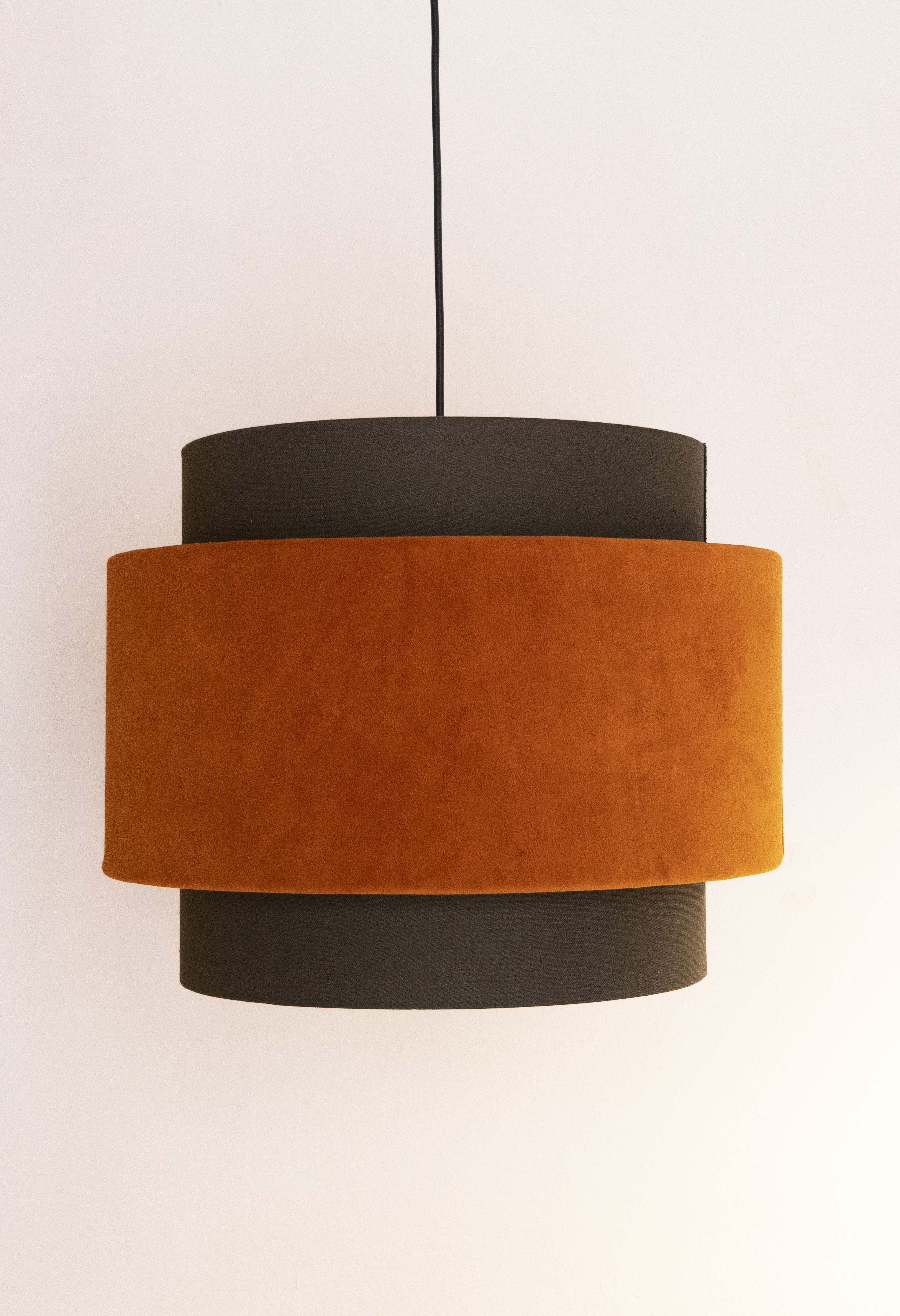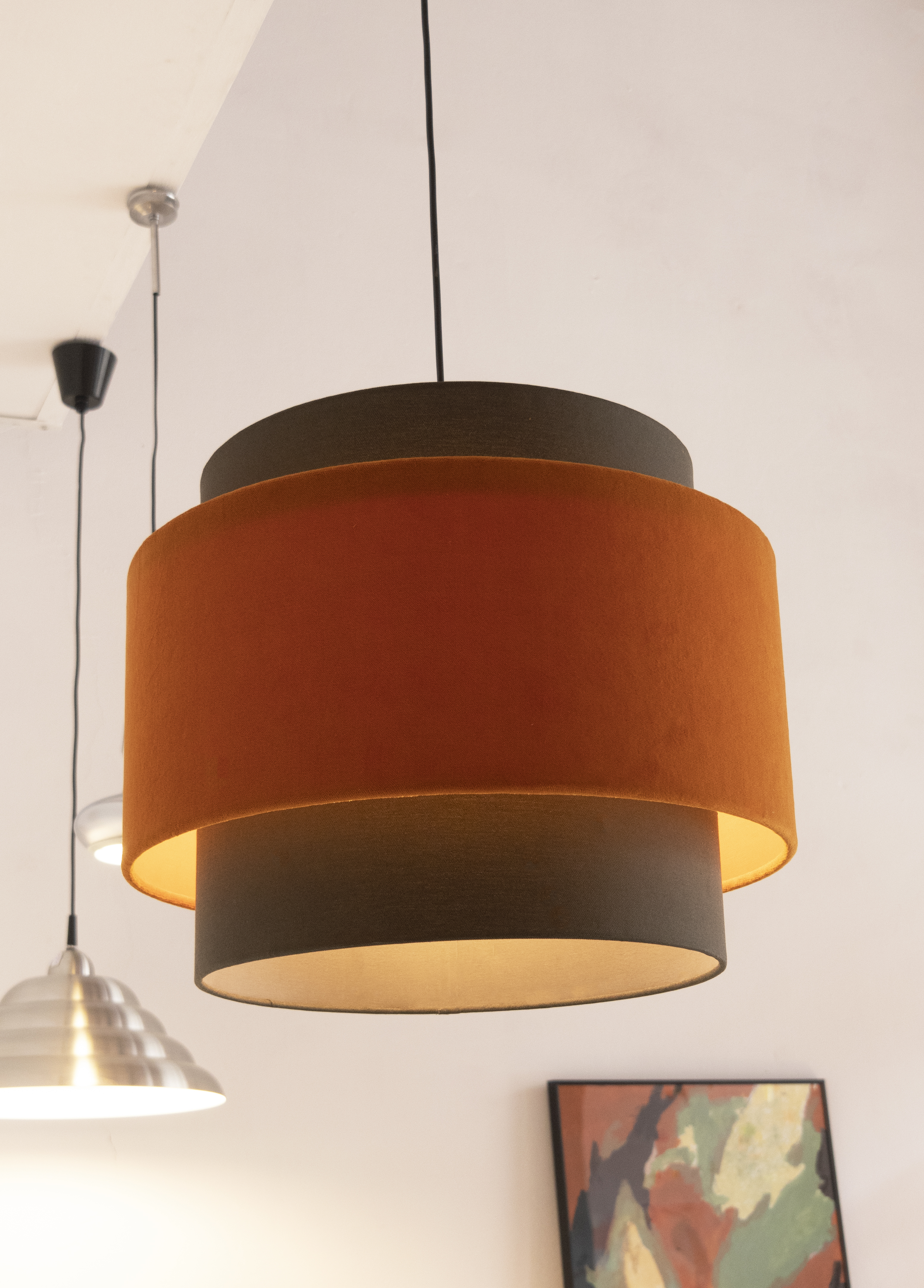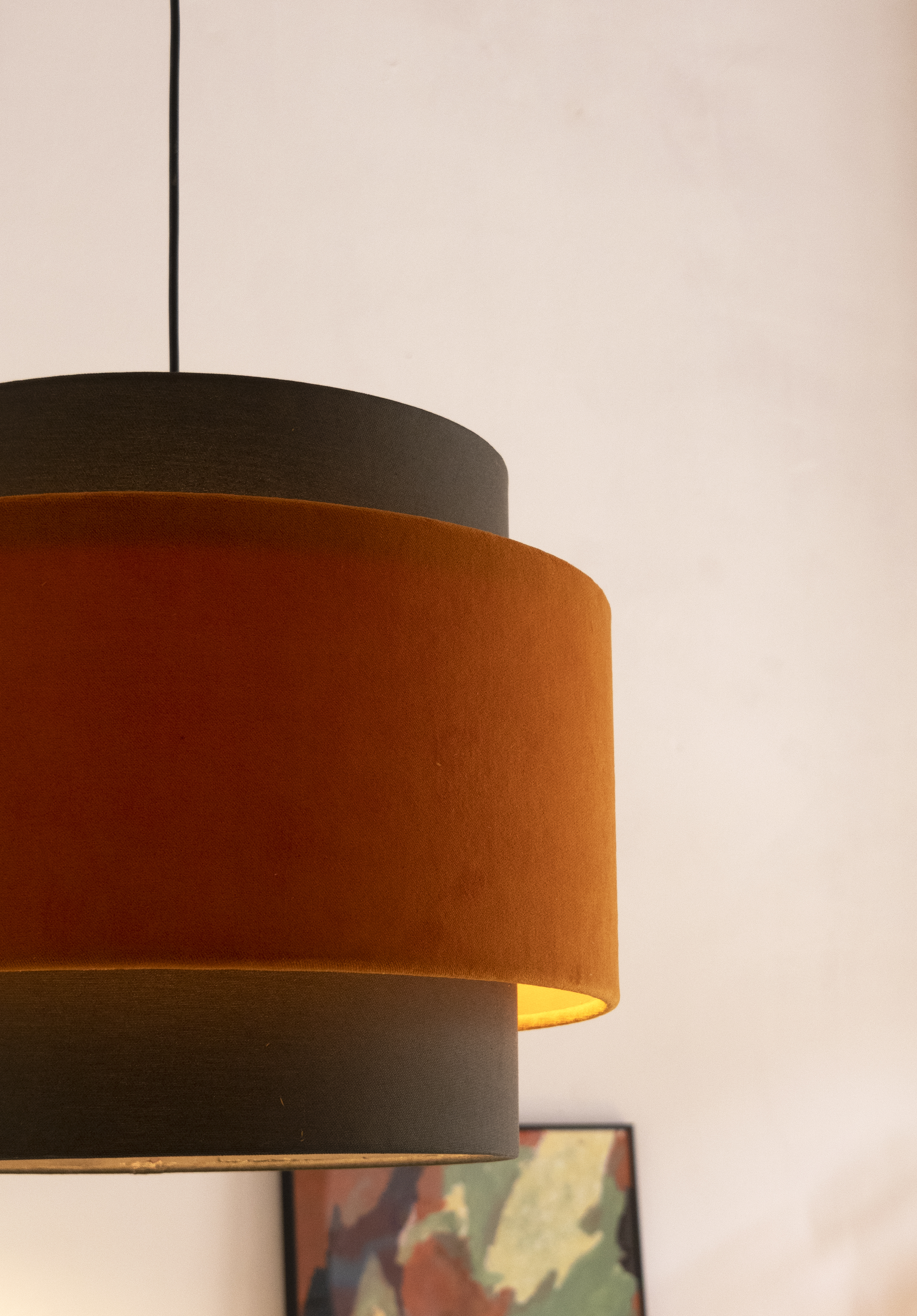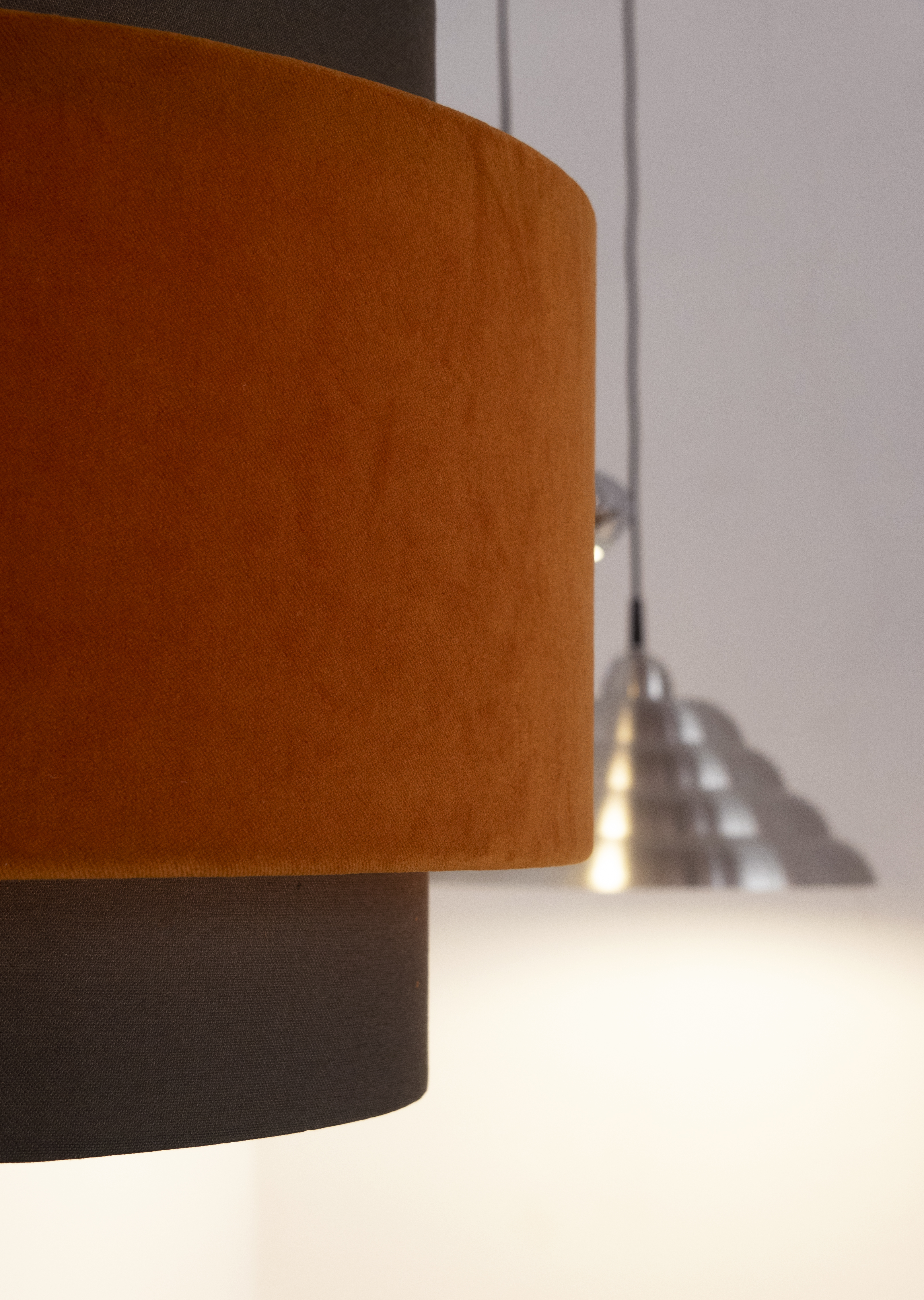 Ceiling lamp made of two assembled cylinders.
The vertical cylinder is covered by eucalyptus green cotton fabric and the horizontal cylinder is covered by dark orange velvet fabric.
This is a custom piece made Les Eines.
You can customize and personalize both size and shape by contacting us at info@leseines.com.