VANILLA FIG PLATE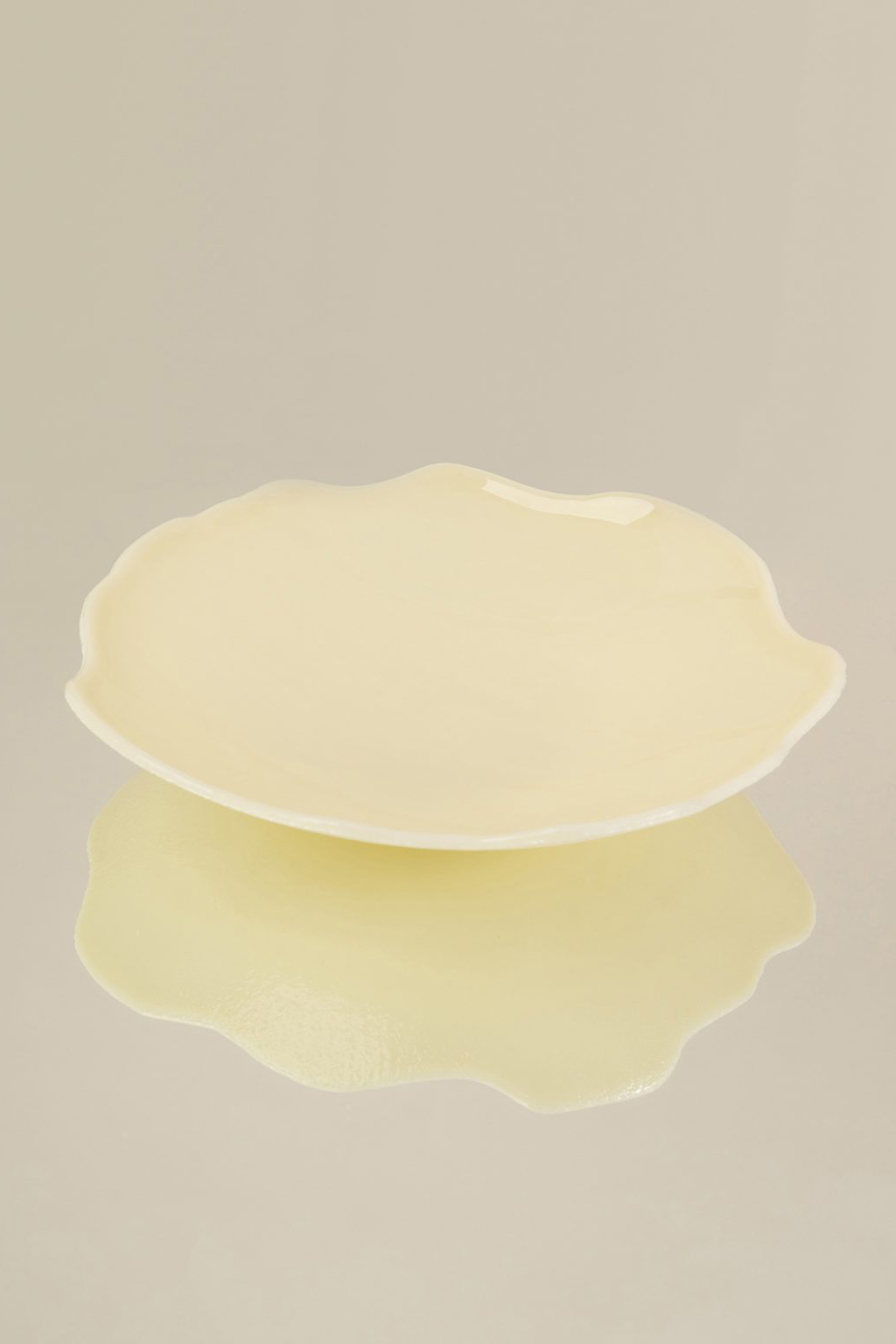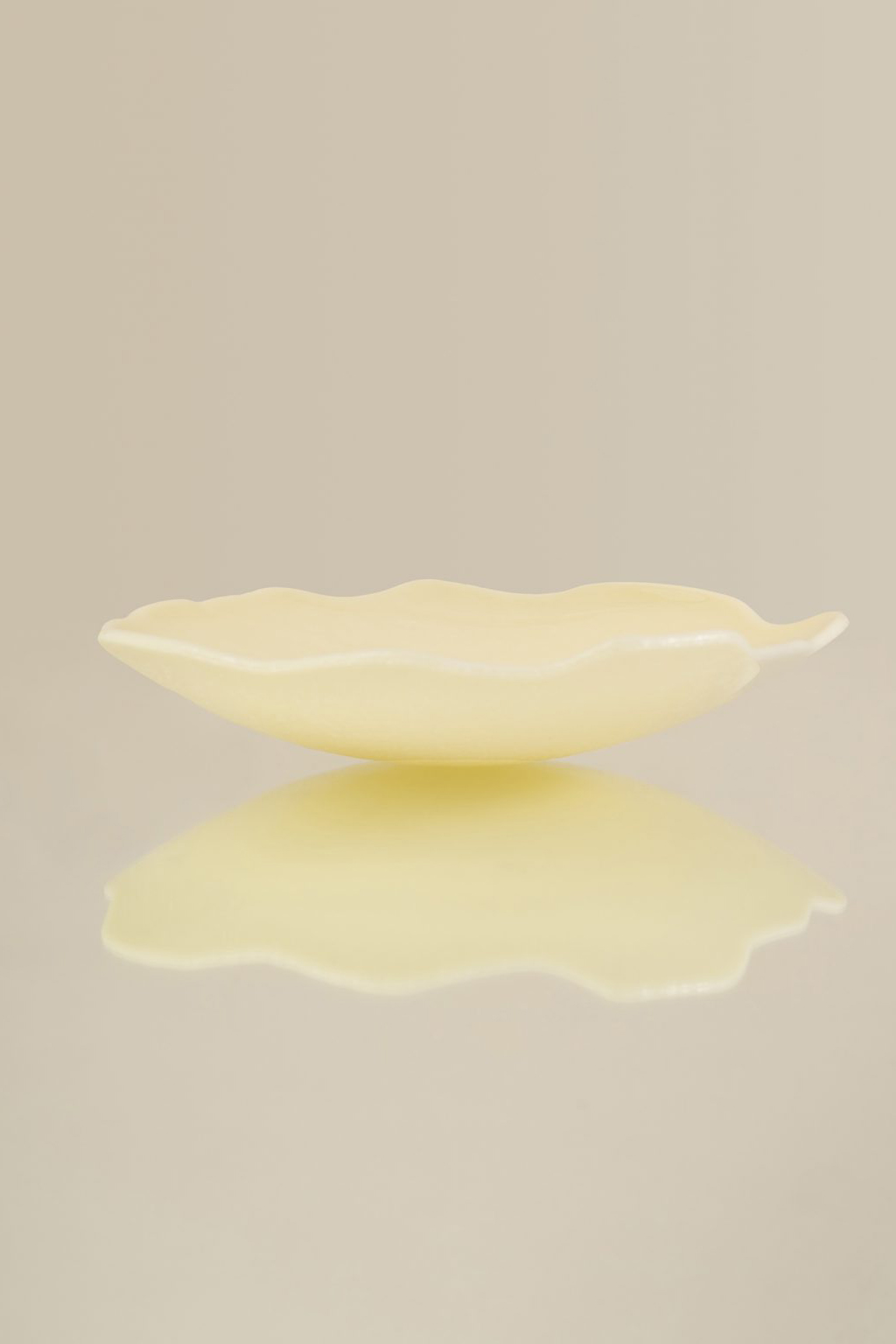 This vessel represents a pure spherical concavity. It is combined with its rough and primitive borders, thus conferring a genuine product, where the hand cutting of its shapes makes each piece unique. Its rough finish is left as an imprint of the manufacturing process.
Its half-sphere shape turns the piece into a slightly wobbly element, providing a point of interaction with it, and it can be used for food.
Materials: Colored glass. Satin finish. Fussing
Crafted by glass artisans in Spain.
 23 CMS x 23 CMS x 4.5 CMS