TERRAZZO Round Coffee Table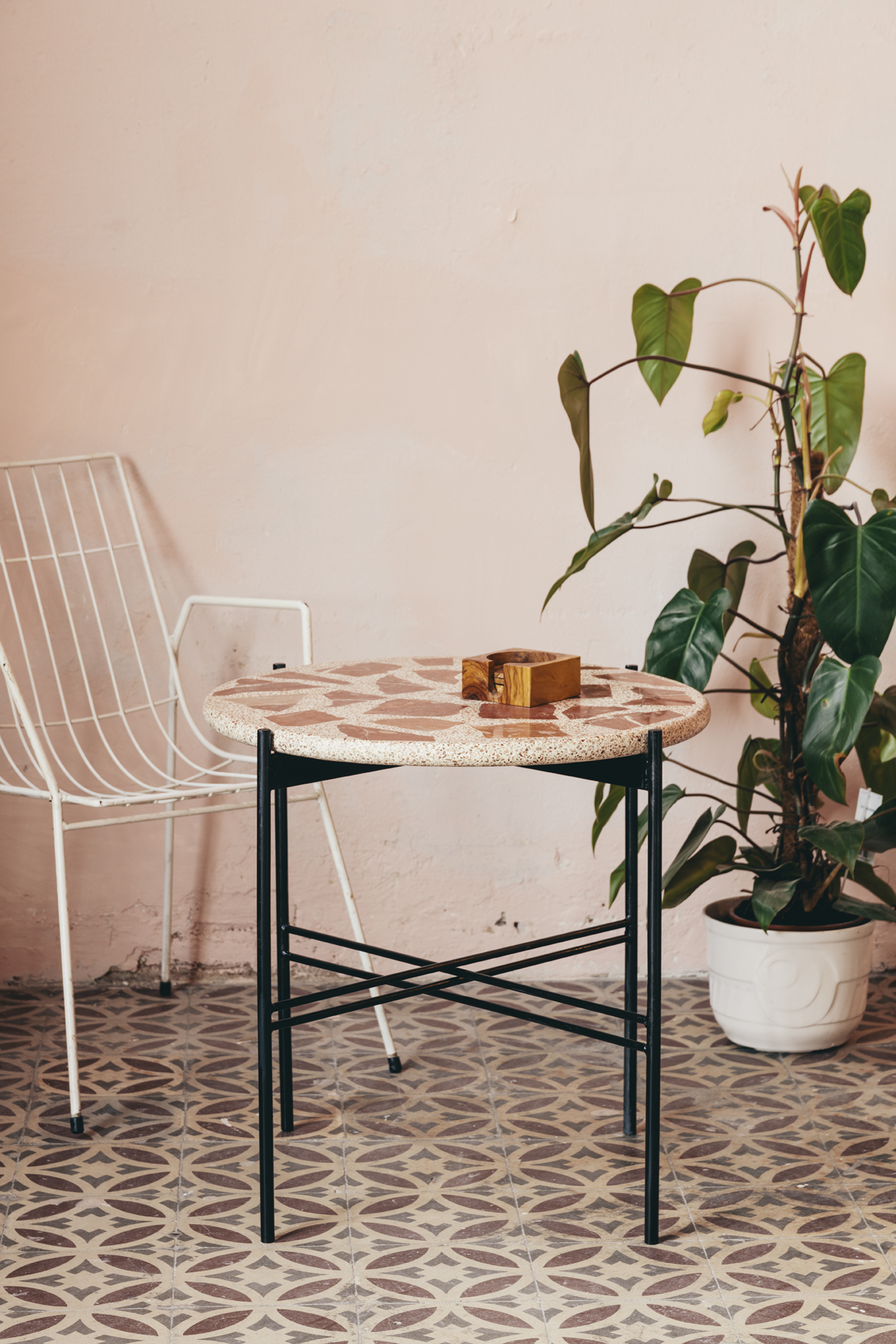 Terrazzo and iron coffee table designed and produced by Les Eines.
Please contact us at info@leseines.com to know more about the selection of terrazzo stones that we have available at this time.
You can customize the design and color of the legs adapting to the dimensions you want.
We will proceed to create a budget according to your order.