Old terrazzo Stone Table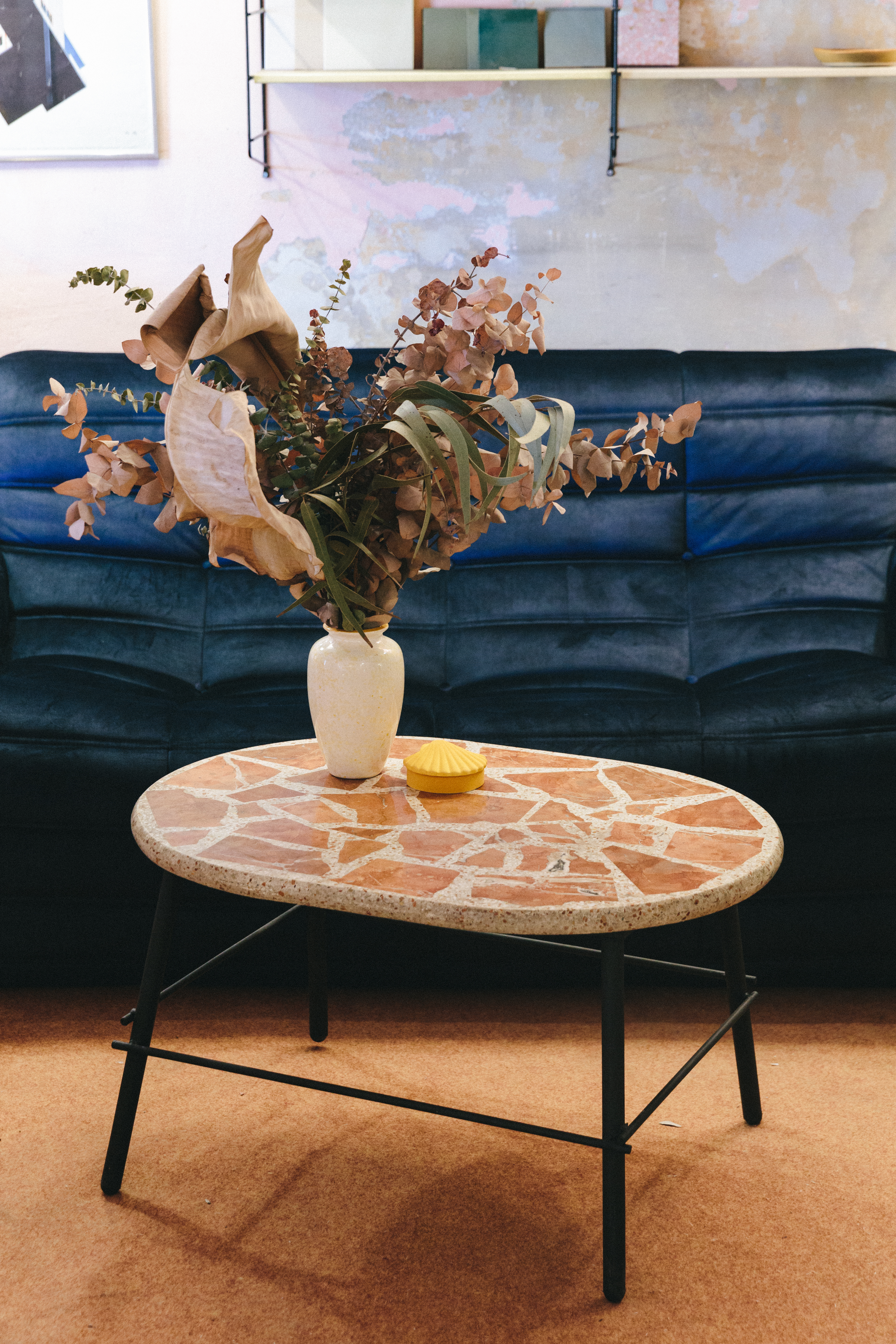 Old terrazzo Stone Table with metal legs designed and produced by Les Eines.
You can purchase this table easily right here if this measurements fit with your space.
Otherwise you can decide to customize your table just contacting with us here info@leseines.com.
We will proceed to create a budget according with your order.
In stock