Dark green ceramic shelf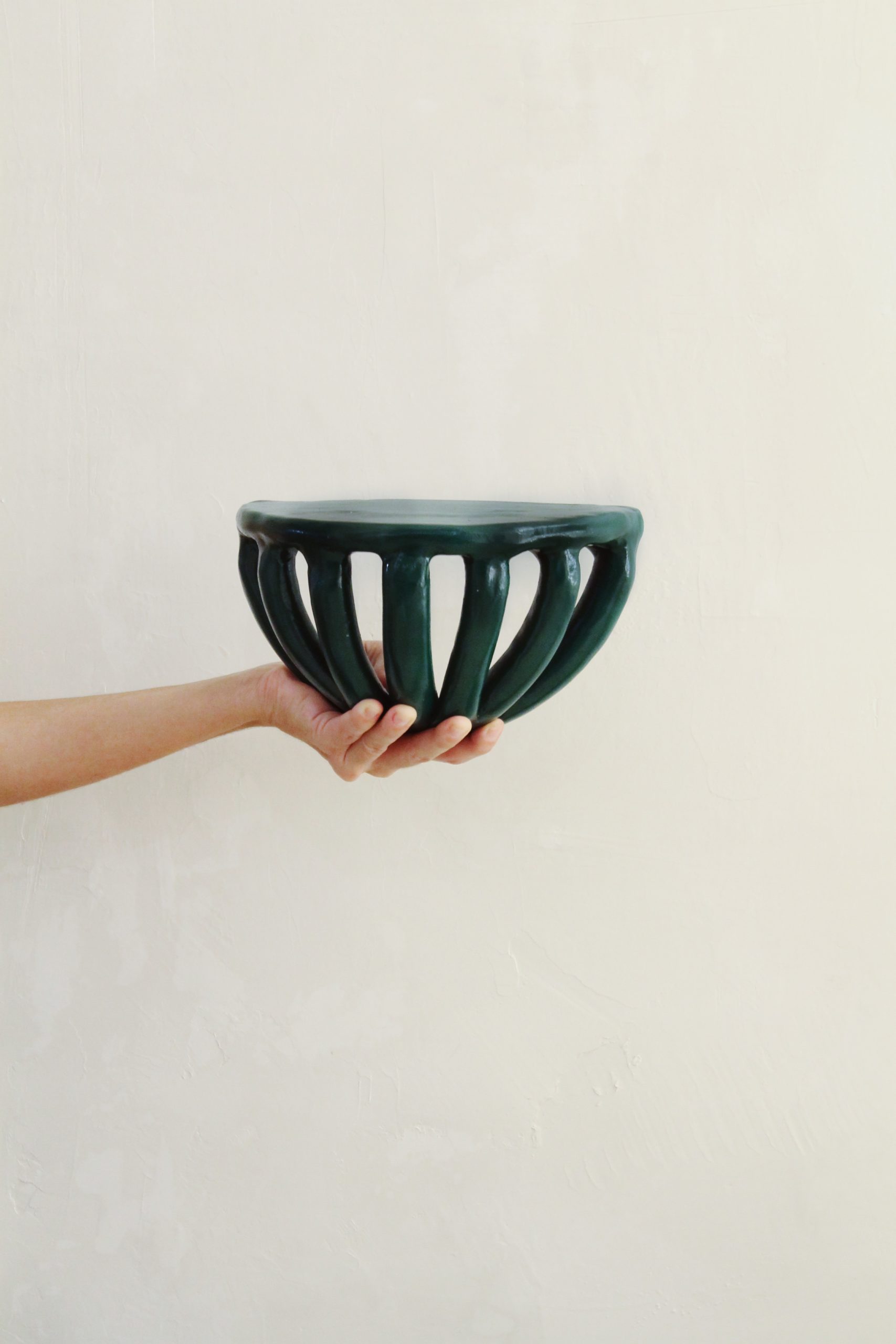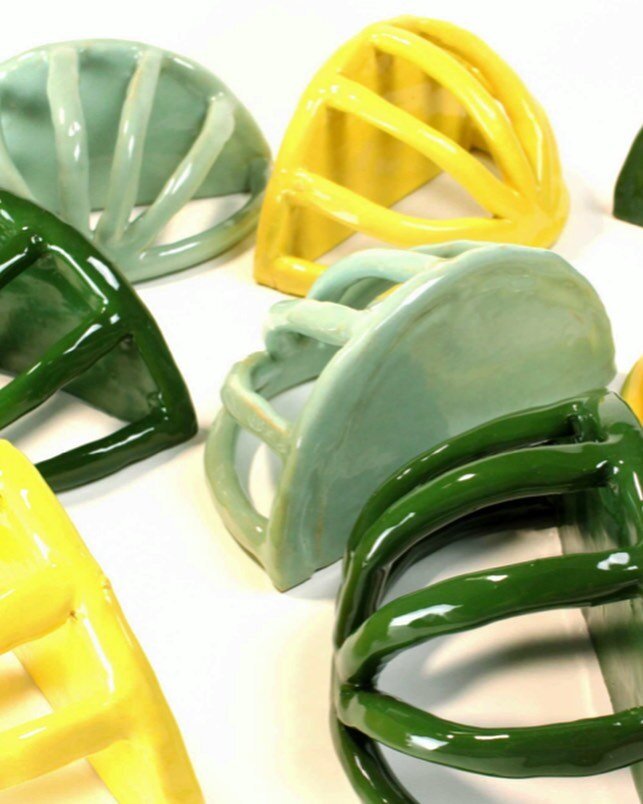 This funny ceramic shelf is handmade by the designer Mickey Philips.
Glazed very thick in dark green colour. Each shelf is lovingly handmade, so some might be more wobbly, and some more round in shape.
The hanging system is very simple with two holes and a lip.