CAREY FIG PLATE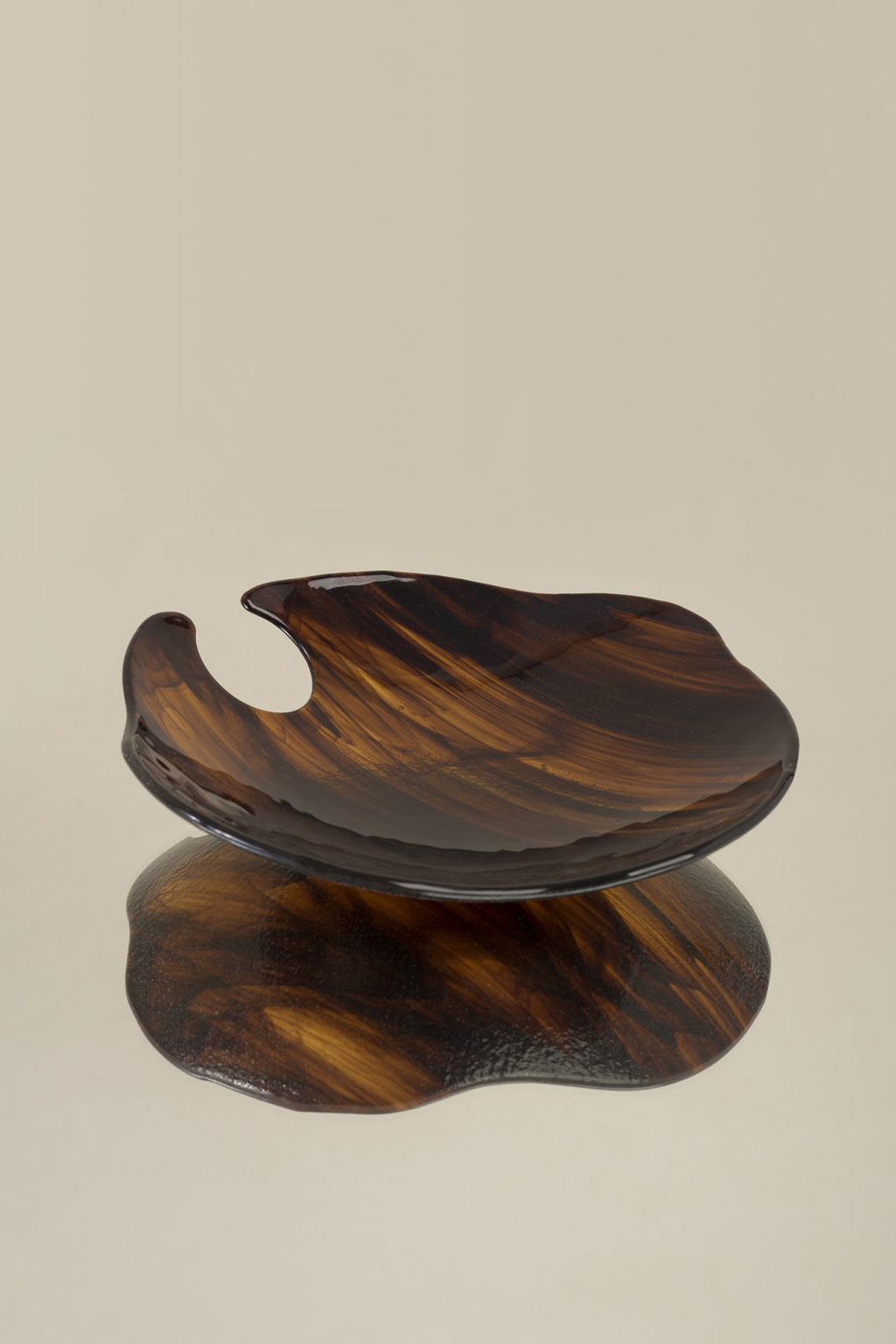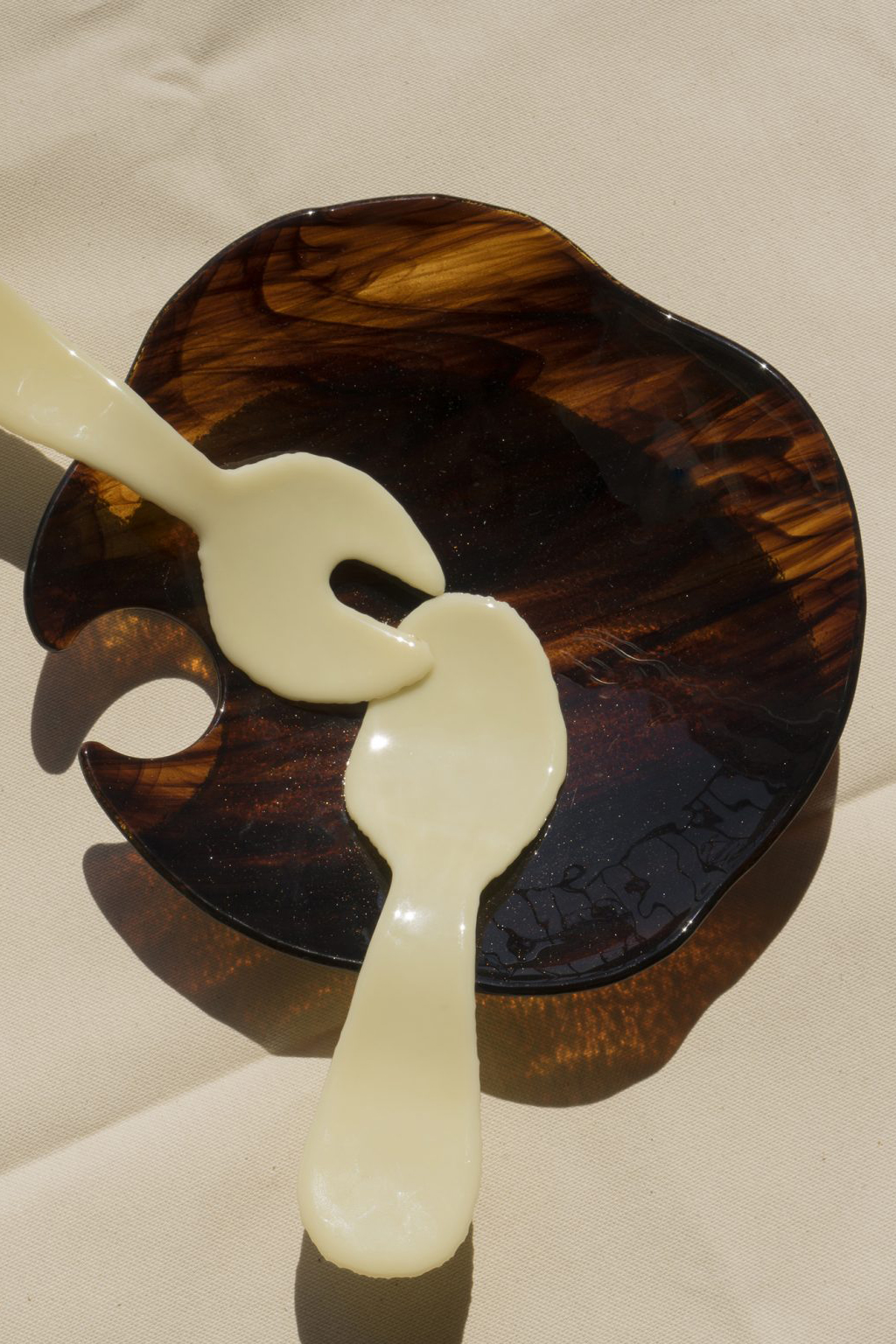 This element represents a purely spherical concavity. Its border, with its sinuous and irregular curves, breaks at one point with a pure shape giving a very distinct character to the piece.
Its half-sphere shape turns the piece into a slightly wobbly element, providing a point of interaction with it, and it can be used for food.
Materials: Colored glass. Satin finish. Fussing
Crafted by glass artisans in Spain.
23 CMS x 23 CMS x 4.5 CMS