BRONZE TACCIA SMALL BY FLOS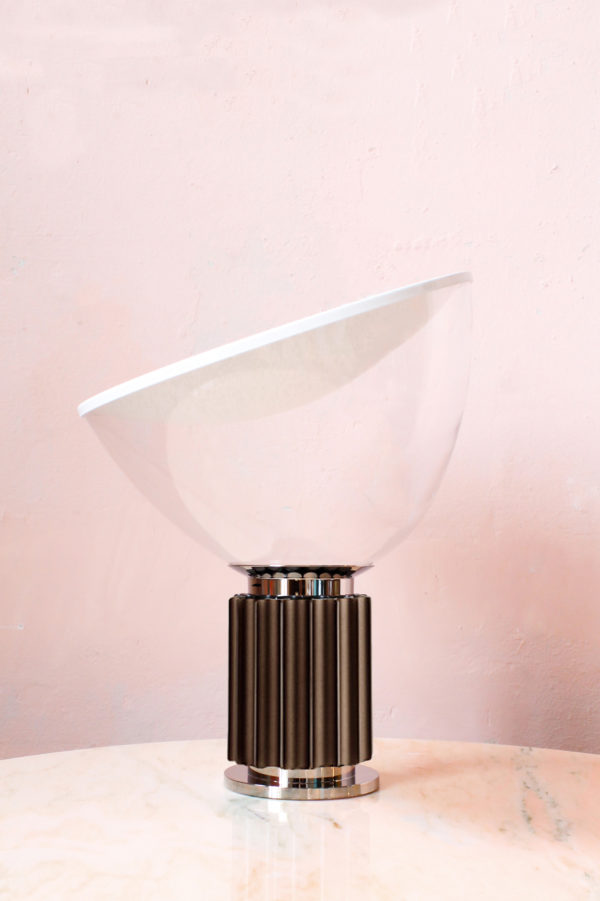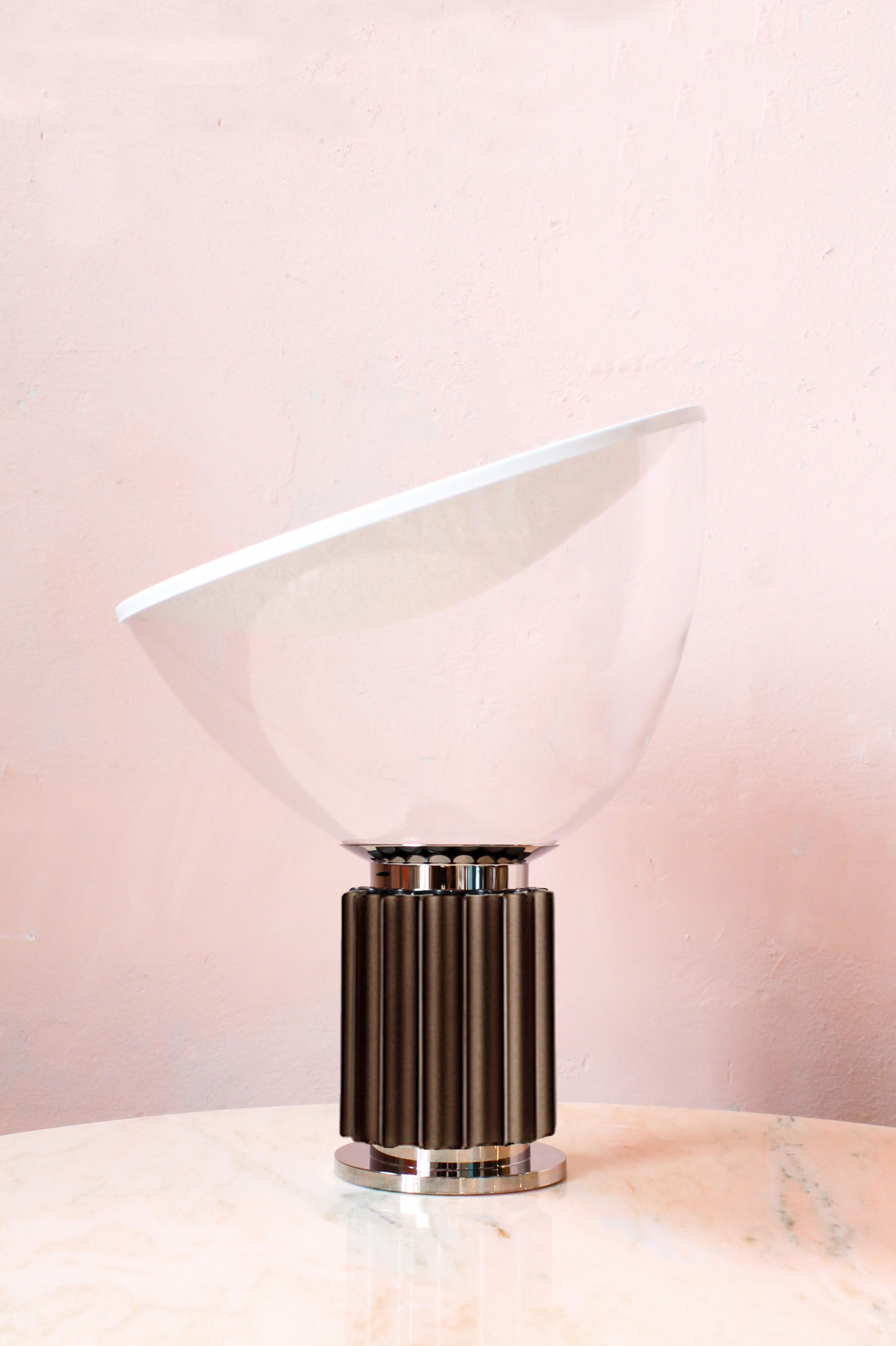 Table lamp designed in 1962 by Achille & Pier Giacomo Castiglioni edited by Flos.
Made with Abs, Aluminum, Glass and Polycarbonate.
Available in two sizes, 64 cm length (Taccia) and 48,5 cm (Taccia Small).
Available in four colors: Black, Anodized Bronze, Anodized Silver and Violeta.