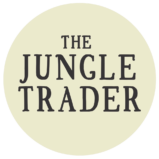 The Jungle Trader
Brand for Les eines.
Conceived and curated by two friends in Bali, The Jungle Trader is part Bohemian, part Classic, Ethnic and Interesting.
Inspired by the shades and hues of the Island with treasures and goods collected from voyages in times gone by.
They combine the traditional skills and crafts they source from Indonesia's rich artistic heritage, with products they have developed, embellished and found through their expeditions across the archipelago.
Made by local Balinese artisans from rattan and linen, their handmade lampshades add a dramatic, playful and ethereal element to any space.
They believe in small batch, sustainable production collaborating with local cottage industry & artisans.
Shop the brand