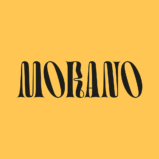 Morano
Brand for Les eines.
Morano is a Spanish brand working with different artisans designing products that speak about tradition, respect and love for handmade, sustainable crafts.
Conscious editions that share simple shapes, rich textures and natural handworked materials. Sophisticated ruggedness in every collection.
Shop the brand
No products were found matching your selection.