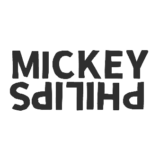 Mickey Philips
Brand for Les eines.
Mickey Philips is a concept designer who has a minimalistic and graphic design mind with a social design heart. Mickey uses people's behavior as an inspiration for her work.
Mickey's work is a playful balance between meaningful design and usable art. It is characterized by the use of distinctive materials, shapes and colors, however there is always more to discover in her designs. She has an eye for detail and the usability of a product.
Her focus is on developing social concepts, that translate into tangible and approachable designs. She aims to amaze people and stimulate creativity by doing more with her designs. But Philips also makes simple funny things that just make you smile.
Shop the brand