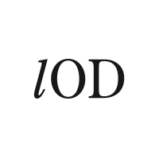 Los Objetos Decorativos
Brand for Les eines.
Rosa Rubio is the woman behind LOD. Rosa is from Valencia, her project moves between the design of objects, the visual field and installation. An exploration about and around plasticity through the materials and senses, where the organic component integrates and becomes the essence of the communication. The ceramics are self produced and adds a value for the rank of craftmanship and the authenticity of each one of them. They have been created using 3D modeling and CNC cutting but hand crafted by local ceramist artisans in valencia, Spain.
Shop the brand