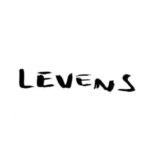 Levens
Brand for Les eines.
Levens "raison d'être" is based in craftsmanship. Like a sheet of music written by hand or a drawing on a canvas, the jewels that make up each collection are elaborated with a clear artistic vocation. Inspiration is born from everyday life, from what never goes out of style by simply being part of the tradition that makes up the popular culture; the beauty of what is natural seen from an innovative and sophisticated point of view.
Drawing inspiration from the cinema, art and photography, ideas come to life at the hands of the Levens Jewels' team. There are no mechanical intermediaries between the creators and their pieces; it is all part of the experimentation, of the singularity that comes from the imperfection of creating. It represents a clear commitment to an artisanal model of production without losing sight of modern techniques.
Shop the brand